Do you always find an excuse to not ski at Christmas?
You have probably thought about going skiing at Christmas every year but something has put you off and you have always found an excuse. We have spent many Christmases in the 3 Valleys and we can confirm it is the most wonderful time of the year. You also get an extra thrill when you suddenly realise that it's Christmas Day and you are on the slopes and having great time.
Whatever your reason for not going in the past here are a few excuses you can use this year.
#1 You just love skiing
Maybe not an excuse and more just a fact but if you love skiing then what could be a better present to you and your family that the gift of a ski trip. It also means that you get to try out that new pair of skis that you will have been bought for Christmas.
#2 Christmas is on offer
A week skiing during Christmas has never been so reasonably priced with all tour operators offering big savings, making the cost similar to off peak weeks. Our prices are starting at £599 pp for the festive week and there are savings of up to £350 pp on our best properties. So if you have always put off a Christmas ski trip due to price now is your chance.
#3 White Christmas
Every single year Bing Crosby sings "I'm dreaming of a white Christmas". He is right to do so. If you look at the facts you notice that the UK hasn't had widespread snow on the ground during Christmas since 2010 and before that it was 2004. So to combat this you could head to the 3 Valleys where they pretty much can guarantee you a White Christmas.

#4 Be looked after
The demands of Christmas day for those hosting can be huge, will Aunt Janet get too drunk, will the turkey be cooked in time, have you peeled enough potatoes? Why not avoid this and go on a catered ski chalet holiday and let them look after you? All you will need to do is go skiing and relax… unless you bring Aunt Janet with you.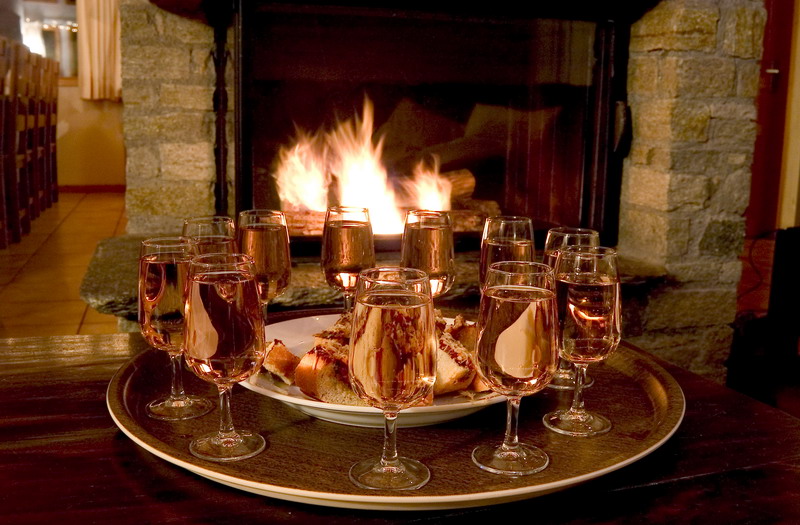 #5 One for the humbugs
Spending Christmas in a skiing is a great compromise as in a way it always feels a bit like Christmas in a ski resort. But at the same time it doesn't as everything is open and everyone is either working or skiing or both. This makes it a perfect place to spend Christmas for families of mixed festive spirit.