10 reasons why snowboarding is better than skiing
Ever since the first man or woman, we haven't researched this, strapped on a snowboard there has been a debate about which is better, skiing or snowboarding. We at Alpine Action love both sports however, that doesn't make good reading. Here are our 10 reasons that snowboarding is better than skiing.
1. The boots
Many people think that snowboard boots are really comfy. Compared to many mid 90's ski boot they are. However they can be just as uncomfortable as a ski boot at times.  Where they really come into their own is when you are walking around resort. Have you ever seen a snowboarder struggling to negotiate a set of stairs?
READ OUR GUIDE ON WHERE TO SNOWBOARD IN THE 3 VALLEYS
2. People think we are cool
This depends on your definition of cool. We assume that baggy clothes, bright colours and wearing a bobble hat no matter what time of the year it is means cool. If this is true then snowboarders are cool.
3. Jenny Jones
Britain's first Olympic medal on the snow was won by a snowboarder and she achieved it in a year when the competition was tougher than ever before. Jenny Jones is a true role model for many youngsters.
4. Sitting down
It's not because we actually need to we just like the rest.  If us snowboarders wanted to we could easily strap in quickly and get on our way. The truth is that we quite like the social chat while we eye up a jump or route.
5. Off piste is easy
Well not that easy. But in principle tackling some fresh powered is a lot less challenging than on a pair of skis. This means that even people new to the sport can get a taste of the pure enjoyment that is floating on fresh, deep snow.
READ OUR GUIDE TO OFF PISTE RIDING IN THE VALLEYS
6. No poles
Sure there are times when a set of poles would really help, such as long flat sections. But that is why we have skier mates to pull us along.  The up side is that we never loose our poles of a chair lift. It also frees up our hands for useful reasons such as eating on a lift and throwing snowballs.
7. Innovation of skiing
Without the fast development of snowboarding in the late 90's skiing may have not been as quick to develop the technology used today. Imagine all you skiers could still be using 10ft long straight skis with rear entry boots.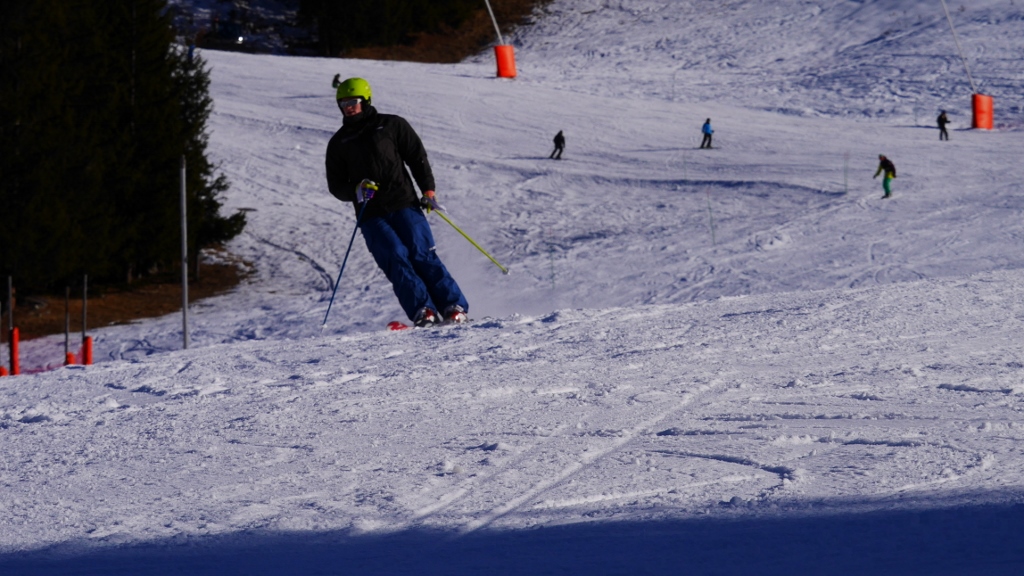 8. It is a lot easier to get a bubble for just your group
It may seem that it is a big hassle to get a snowboard in the slot or even squeeze it into the lift. This is actually a tactic to ensure that the lift is taken up by just our mates.
 READ MORE : THE BEST SKI AND SNOWBOARD MOVIES TO STREAM
9. We have better computer games
Have you ever played a good skiing game? Thought not.
10. Lots of transferable skills
Once you have mastered skiing you can only use that skill for one other sport, water skiing and everyone knows that isn't much fun. Once you have mastered snowboarding there area endless board sports to enjoy.
Are you a skier? Then read our 10 reasons why skiing is better than snowboarding.
Click here to look at all our skier and snowboarder friendly holidays.  
SUBSCRIBE TO OUR NEWSLETTER