Guide: How to beat the end of ski trip blues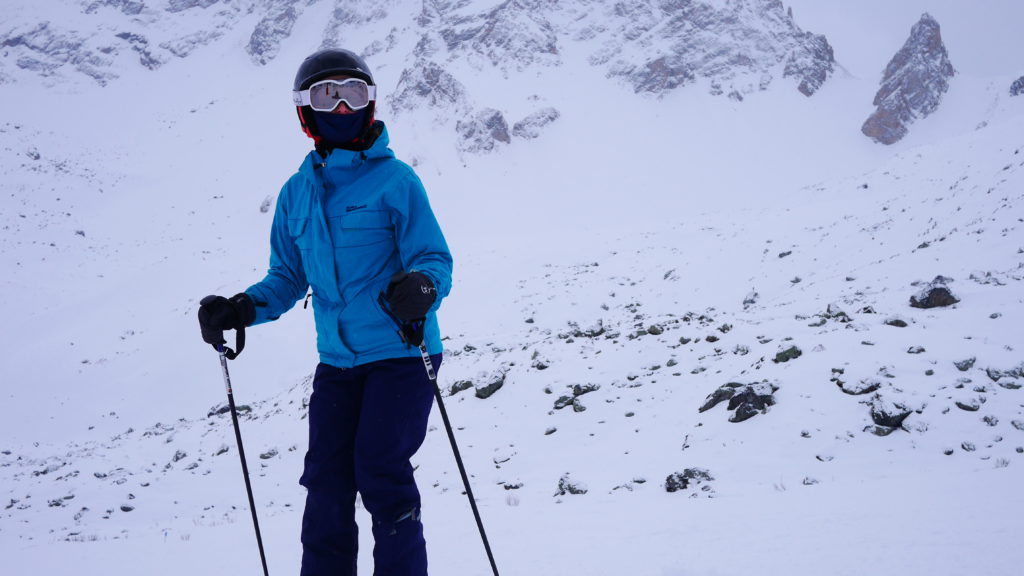 After a great week of skiing, delicious food in your catered chalet and little bit of aprés it is hard not to feel a little blue on the run back to the airport. There isn't a 100% cure to the glumness inside but there are ways you can make yourself feel a bit better…
Talk about buying a place in the alps
"Maybe we should all chip in and buy a place in the alps" is how the conversation starts. You all know deep down that it won't actually happen but that doesn't stop anyone. Before the coach has arrived at the airport you have started a WhatsApp group and are sharing links to wildly unaffordable properties. One member of the group provides a spreadsheet breaking down costs that unlike your home has zero outgoings. In the arrivals hall while waiting for your luggage you all agree to look at how much you can afford to "put in" and promise to meet up soon to discuss it. You all leave happy and dreaming about the chalet you will never buy.
Consider a job as a chalet host
To avoid the post-ski holiday blues you could look into getting a job in the Alps next winter. Start by asking your host/driver/rep on that last day if they are enjoying their season. Undoubtedly they will say yes and stir up your desire even more. You can then spend the next few days after your trip applying for jobs and imagining how good you will be at skiing by the end of next season.
Book your next ski holiday
Beating the blues is all about having the next thing to look forward to. If you are out early in the season you could always book another ski holiday that season. Or you can start planning next winter's ski trip and maybe go all out and put the deposit down. As they say booking a holiday is almost as exciting as going on one. It is worth noting that booking a ski holiday a season in advance can often be cheaper as many tour operators will honour the current season price.
Concoct an epic ski trip
Why stop at dreaming about your next ski holiday. Why not plan an epic snow chasing adventure like Travis Rice in The Fourth Phase in an attempt to abolish the sadness. You could keep it local and plan to ride every dry slope in the UK. Or maybe dream of riding a mountain on every continent, just imagine ticking off Antartica.
Buy some new ski kit.
For instant gratification get online and buy some stuff. During your holiday you will have decided that something needs replacing, maybe your jacket is a bit drafty or your goggles are scratched. It could be that you are still skiing in rear entry boots. A post ski holiday spending binge is the perfect way to cheer yourself up. Plus you get the 2nd tier of excitement when they arrive in the post and a 3rd wave of joy when after 10 months of never actually using whatever you ordered you discover it just before your next trip.
Start eating mountain style at home
They say food invokes memories so why not spend the week after your trip trying to recreate that meal you fell in love with that your chalet host cooked. Or maybe if you want more cheese and cream google a recipe for Tartiflette and indulge in some traditional Savoie food. You could even dig out the fondue kit that you found in the house when you moved in. Then get the ingredient from the supermarket and invite some friends round to indulge in melted fromage and ski stories.
Watch a ski or snowboard movie
Your final option is to wallow a bit longer, pull on your PJ's, crack open a bottle of wine and stick a pizza in the oven. Then choose your favourite winter sports movie, snuggle up on the sofa, reminisce about the fun you had during your trip and dream of next time.
---
If you need some help getting over this year's trip by planning for next year then take a look at our catered ski chalets in La Tania and Méribel. Or give us a call on 01273 466535.
Don't miss out on our latest offers, blog and snow reports subscribe to our Alpine Action Newsletter